The idea for this mod comes from one of my favorites that I've ever downloaded - AiDogfight for Bloodgulch. Expanding upon the original premise, the skies of infinity are now filled with both banshees and flying ghosts. Turrets lie in waiting, ready to launch fleets of airborne warriors into the fray. A good way to play is to hop in the nearest ghost or banshee, then attempt to take out all the turrets on the map. Be careful, for the secondary fire of both vehicles spawns additional enemies! This is a good way to increase the difficulty of play if you find the game too easy. Beware, for enemies can use this technique to increase their own ranks! While similar, there are slight differences between the airborne vehicles. Play with your favorite.
I actually started and finished this mod on the same day, so there's plenty of rough edges. This is also the premiere of my flashlight trigger - press Q to fire!
Banshee: Reskinned
Primary Trigger - Reworked Plasma Cannon
Secondary Trigger - Flying Ghost, manned with an enemy AI
Flashlight Trigger - Emergency blast propels you backwards out of the fray
Flying Ghost: Reskinned and Subtly Remodeled
Primary Trigger - Reworked Ghost Bolt
Secondary Trigger - Banshee, manned with an enemy AI
Flashlight Trigger - Reworked Plasma Cannon
YouTube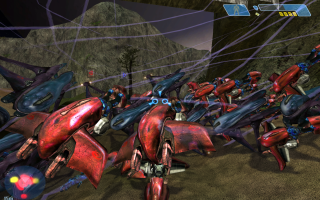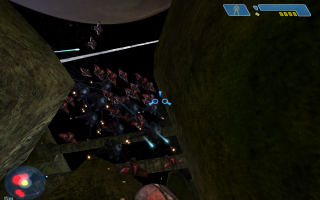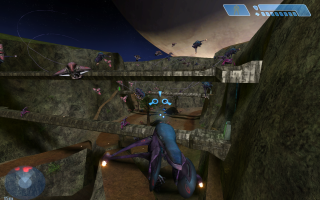 Play on standard Slayer. You need something with vehicle respawning to keep the map from overloading with abandoned vehicles. I recommend using the Ghost over the Banshee - the 'shee was designed more for the AI's and their inability to use the flashlight trigger.
Download