So Bungie's 20th anniversary vidoc was posted today. I took the time to step thru it, looking for hints on their next game/engine (in which they refereed to it as Tiger, more than likely the code name). I
posted some notes
on HBO, but since we need a thread for it here, I'll copypasta the info here too.
The following is a screen cap of an engineer (I presume Butcher) in Visual Studio 2010, looking at some source. How did I figure that the engineer is browsing the Tiger codebase? It has "tiger_main_loop_core" in the search box, the editor is VS2010, the source files are for C++ (Halo1's engine was C only). The active solution configuration is "test" and the active solution configuration is "engine_win32" (which may suggest Tiger will release for PC, or that is just a config for their tools). The Halo1 AI dev log which the engineer is looking at is a .txt file, not a source file.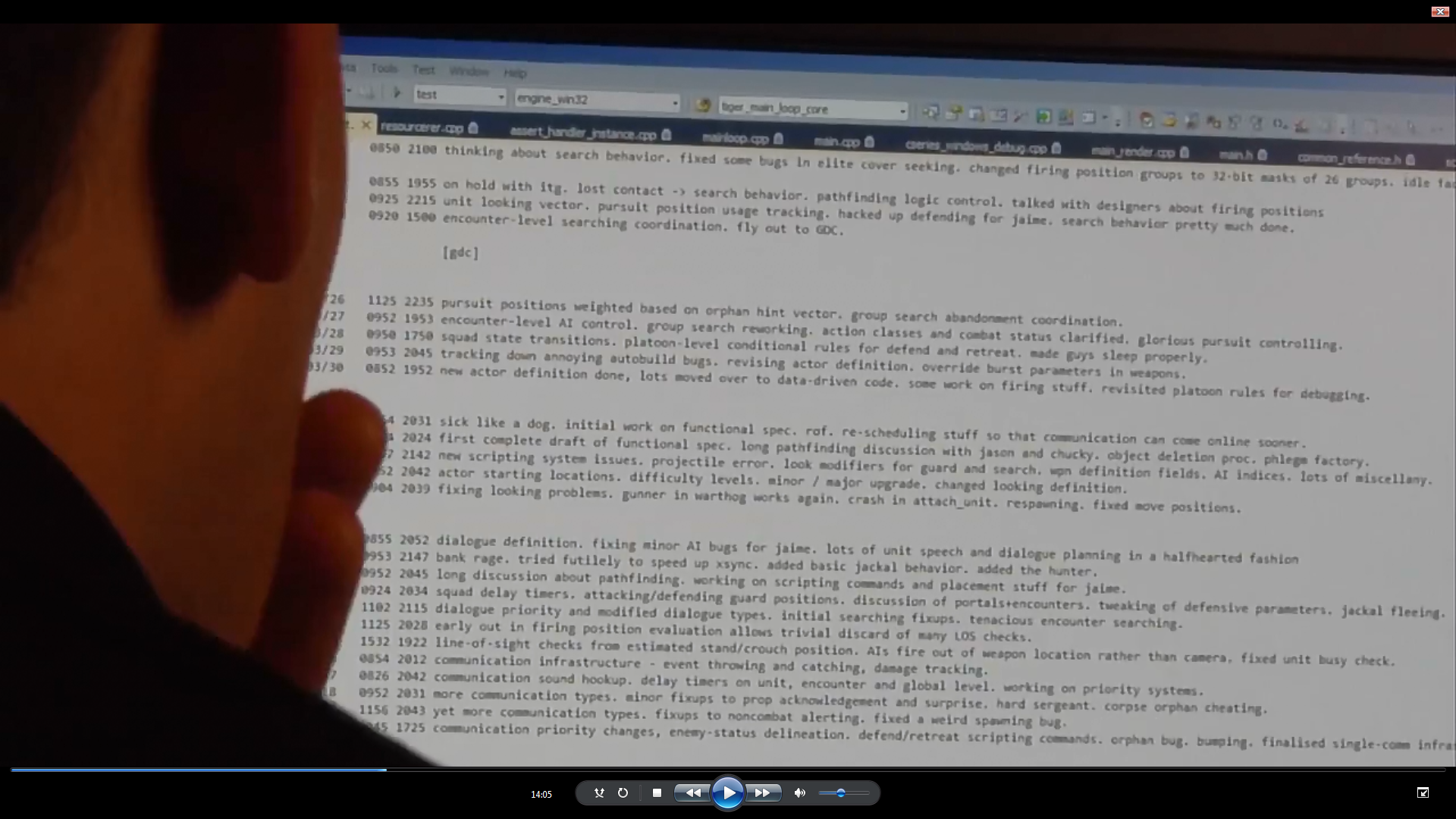 The following is the new world editor for Tiger, Grognok (Sapien went buh-bye)
I wonder how designers/artists are enjoying having to use 3dsmax/Maya less (I'm sure it is still used for object and structure creation)...